The NMBA in the Community
New Mexico Broadcasters Serve New Mexico Communities
For local radio and television stations, community service is more than a passing concern. It is a way of doing business. Everyday in New Mexico, from Artesia to Taos and everywhere in between, broadcasters are going to bat for community charities, educating residents about important local issues, delivering life-saving information in times of crisis, and continually renewing their commitment to their communities.
New Mexico Broadcasters' contributions annually include direct and in-kind charitable contributions, as well as donated airtime. Broadcast stations across the state air an average of 208 PSAs each week. 
One of the main missions of the NMBA is to help our members serve their communities better.  By identifying important statewide issues, NMBA members work collectively on a volunteer basis to educate the public by broadcasting targeted messages about those important issues and concerns.
The NMBA knows that station members know their community's needs best.  No other industry is involved in their community more than broadcasters. They live it everyday.
KNCE radio in Taos proudly display their Certificate of Compliance demonstrating their commitment to the safety and service of their community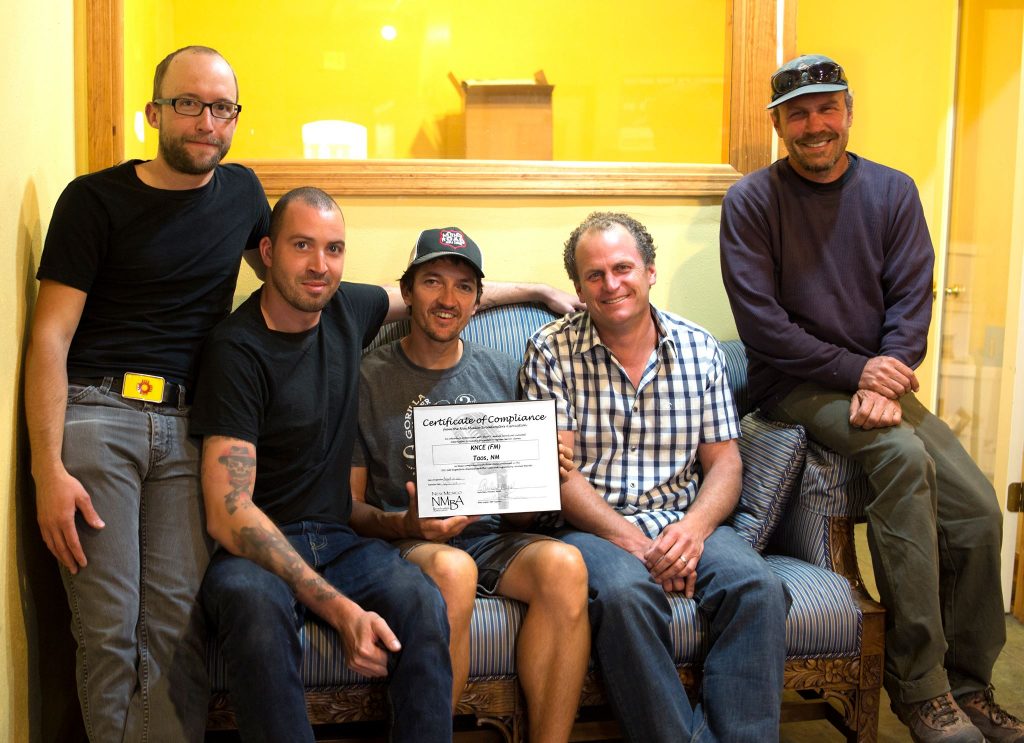 The NMBA conducts inspections of broadcast facilities in part to ensure the safety of the public.