New Mexico Broadcasters Association serves to promote cooperation and understanding among broadcasters, both radio and television, as well as enhance and promote relationships with businesses and other organizations in the service of communities throughout the state.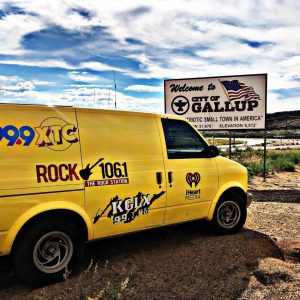 New Mexico radio and television broadcasters understand the importance of serving their community, and work hard at identifying local issues, providing free air time, and assisting community programs and organizations. From helping local charities to investigating corruption to reporting breaking news, our broadcasters keep communities engaged, informed, and alert.
In addition to being a vital partner in communities across the state, local radio and television play a key role in keeping the economy of the state and the country moving forward. By providing FREE entertainment, news and local programming, our members provide an important value to the American economy that is often overlooked. At its core, local TV and radio enhance economic productivity, efficiency and growth.
Member television stations cover community programs and events that encourage tourism, commerce and investment. Providing important information, New Mexico television and radio boost competition, encourage new investment and helps drive our economy.
In 2014, New Mexico broadcasters aired about 22,000 hours of local news coverage in every community and in many languages, including Spanish and Navajo. "Our station is a central clearance house for the region providing a daily 15 minute live program, Din'e Speaks," KGAK in Gallup.
NMBA Executive Board of Directors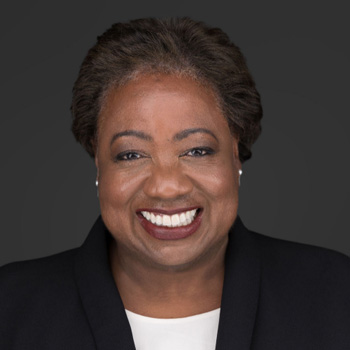 NMBA Chair
Lori Waldon
Hearst Television
Albuquerque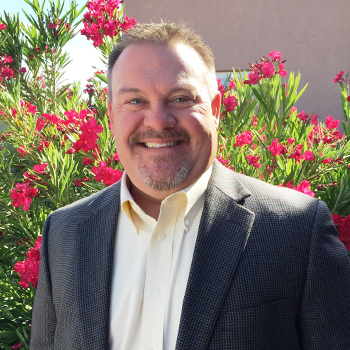 Chair-Elect
Michael Smith
Bravo Mic Communications
Las Cruces | Deming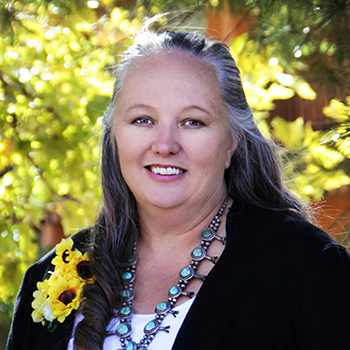 Secretary
Dr. Sabrina Pack
Skywest Media
Silver City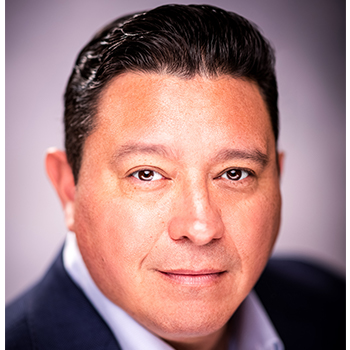 Treasurer
Estevan Gonzales
KSWV Radio
Santa Fe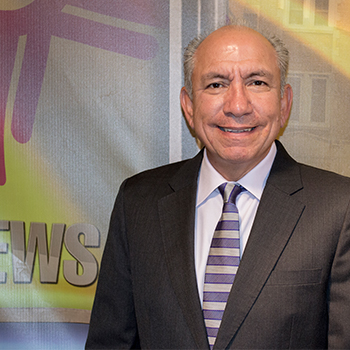 Past Chair
Charlie Blanco
Hubbard Broadcasting
Farmington  |  Roswell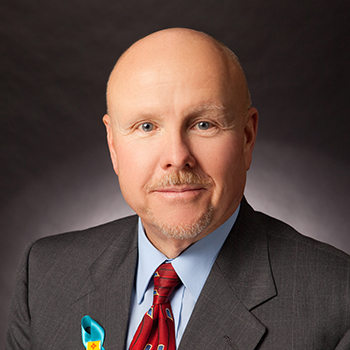 Senator Bill Burt
Burt Broadcasting
Alamogordo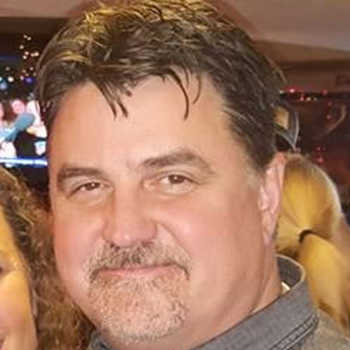 Jeff Berry
Cumulus Media
Albuquerque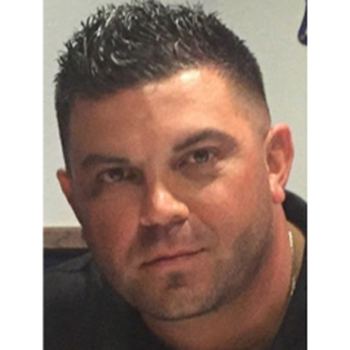 Aaron Forrister, CRMC
Hobbs | Roswell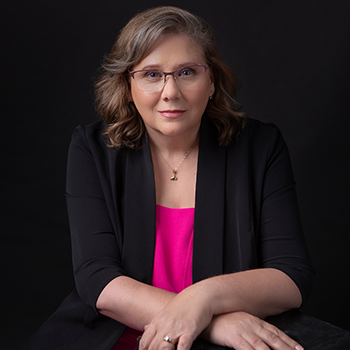 Michelle Donaldson
Hubbard Broadcasting
Albuquerque | Farmington | Roswell
Matt Martinez
SDC Broadcasting
Las Vegas | Albuquerque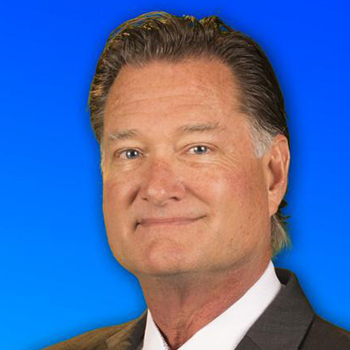 William Anderson
Nexstar Media
Albuquerque | Roswell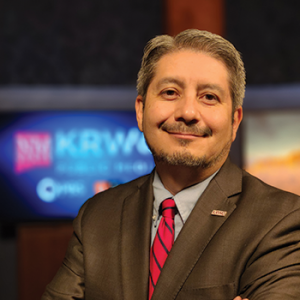 Adrian Velarde
KRWG Public Media
Las Cruces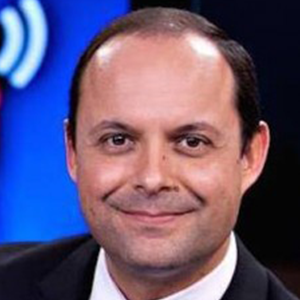 Carlos Fourzan
Entravision Communications
Albuquerque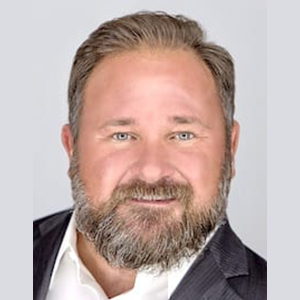 Scott Wiggins
American General Media
Albuquerque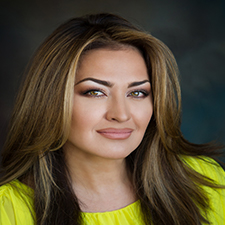 Marina LaVoie
MEMBER EMERITUS
Former General Manager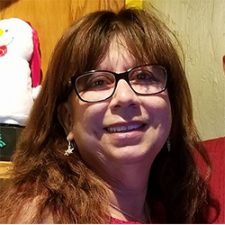 Mary Ann Armijo
MEMBER EMERITUS
Former NMBA Chair
Evan Baker
ENGINEERING DELEGATE
Chief Engineer Cumulus Media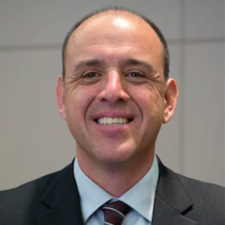 Ken Ortiz
COMMUNITY DELEGATE
NM Automotive Dealers Association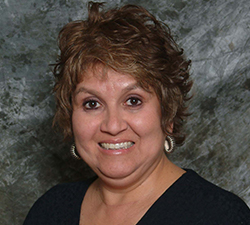 Paula Maes
Executive Director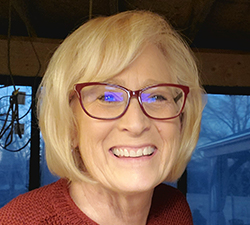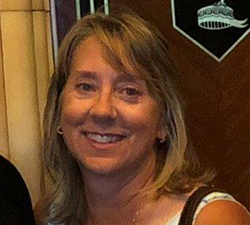 Susan Reinhart
Events Director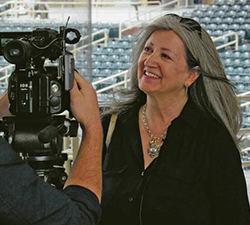 Francina Walker
PEP Coordinator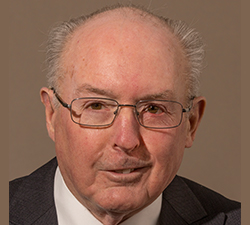 Mike Langner
NMBA Engineer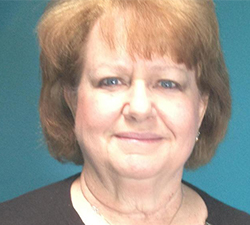 Melanie Majors
Media Trainer
| | | |
| --- | --- | --- |
| YEAR | NAME | STATION/CITY |
| 1951-52 | Al Caldwell | KOAT-TV Albuquerque |
| 1952-53 | Ivan Head | KVSF-AM Santa Fe |
| 1953-54 | Merle Tucker | KGAK Gallup |
| 1954-55 | Lloyd Hawkins | KRTN Raton |
| 1955-56 | Wayne Phelps | KALG Alamogordo |
| 1956-57 | Ken Kendricks | KENN Farmington |
| 1957-58 | Jim Duncan | KSIL-AM Silver City |
| 1958-59 | Virgil Parker | KRSN-FM Los Alamos |
| 1959-60 | Bill Michel | KOB-TV Albuquerque |
| 1960-61 | Ernie Thwaites | KFUN Las Vegas |
| 1961-62 | Odis Echols | KCLV-FM Clovis |
| 1962-63 | Bob Williams | KENN Farmington |
| 1963-64 | Dino Iaani | KQEO-AM Albuquerque |
| 1964-65 | Terry Clark | KALG-AM Alamogordo |
| 1965-66 | Bob Pettingell | KOB-AM Albuquerque |
| 1966-67 | Darrell Burns | KRSN Los Alamos |
| 1967-68 | Ken Baugh | KQEO-AM Albuquerque |
| 1968-69 | Walt Rubens | KOBE-AM Las Cruces |
| 1969-70 | Bill Mitchell | KVOS-AM Albuquerque |
| 1970-71 | Dennis Mitchell | KFUN Las Vegas |
| 1971-72 | Jerry Danziger | KOB-TV Albuquerque |
| 1972-73 | Jack Chapman | KGAK Gallup |
| 1973-74 | Dave Button | KSVP Artesia |
| 1974-75 | Gerry Martin | KGRT Las Cruces |
| 1975-76 | Bernard Bustos | KMIN Grants |
| 1976-77 | Bill Brooks | KARS-AM Belen |
| 1977-78 | Jim Gober | KNDN/KWYK Farmington |
| 1978-79 | Ray Moran | KRZY/KRST Albuquerque |
| 1979-80 | Fred Sena | KVSF/KNYN Santa Fe |
| 1980-81 | Ron Sack | KQEO/KZZX Albuquerque |
| 1981-82 | Dave Herman | KOB-TV Albuquerque |
| 1982-83 | Bob Flotte | KPSA Alamogordo |
| 1983-84 | Bob Meskill | KSIL Silver City |
| 1984-85 | Doug Milligan | KRZY/KRST Albuquerque |
| 1985-86 | Joe Carriere | KBIM-TV Roswell |
| 1986-87 | Ken Kendrick | KENN/KRWN Farmington |
| 1987-88 | Art Schreiber | KOB-AM Albuquerque |
| 1988-89 | Bettie Cleveland | KOBF Farmington |
| 1989-90 | John Dunn | KQAY Tucumcari |
| 1990-91 | Hewel Jones | KWKA Clovis |
| 1991-92 | Bob Coker | KEJL/KPER Hobbs |
| 1992-93 | Betty King | KBIM-AM Roswell |
| 1993-94 | Matthew Runnels | KRSY Alamogordo |
| 1995-97 | Steve Henderson | KOBF Farmington |
| 1997-98 | Susan Coe | KLEA Lovington |
| 1998-99 | MaryEllen Merrigan | KISS-FM Albuquerque |
| 1999-00 | Mike Burgess | KOB-TV Albuquerque |
| 2000-01 | Allen Lumeyer | KGRT Las Cruces |
| 2001-02 | Bill Burt | Burt Broadcasting Alamogordo |
| 2002-03 | George Malti | KYAT Gallup |
| 2003-04 | Cindy Schloss | Clear Channel Albuquerque |
| 2004-05 | Bill Anderson | KRQE-TV Albuquerque |
| 2005-07 | Matt Martinez | KNMX Las Vegas |
| 2007-09 | Gene Dow | Pecos Valley Artesia |
| 2009-12 | Milt McConnell | Cumulus Albuquerque |
| 2012-14 | Mary Lynn Roper | KOAT Albuquerque |
| 2014-16 | Steve Rooney | RMB Clovis/Portales |
| 2016-18 | Chuck Hammond | iHeart Abuquerque |
| 2018-19 | Maryann Armijo | iHeart Media Gallup |
| 2019-21 | Bill Kruger | American General Media |
| 2021-23 | Charlie Blanco | KOBF-TV |