NMBA/Traffic Safety Bureau Media Training
Advanced Media Training for Law Enforcement Personnel
Tuesday,  August 30, 2022
9:00 am – 3:00pm
New Mexico Broadcasters Association
2333 Wisconsin St. NE
Albuquerque, NM 87110
Space is Limited
Is it time to learn a new skill and receive valuable CLE credits? 
This is an advanced class that instructs command officers on how to work with the media to manage encounters. Participants will engage in an on-camera interview. The training is conducted via ZOOM.  You must have on-line video capabilities to participate. This is for senior staff and those who have already taken the NMDOT/NMBA basic media-training course.
Law Enforcement Officers will earn 7 hours of NMLEA credits.
Space is Limited
Register below if you, or a senior member of your agency or department, wish to attend.  
Meet Our Certified Trainers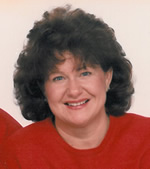 Melanie Majors is the NMBA's law enforecement trainer. She has an extensive public relations and communication background. As an adjunct professor at the University of New Mexico's Communications and Journalism Department Majors brings her experience from print media and news broadcasting to the next generation of journalists.. She has vast experience in strategic planning, crisis management, employee management, as well as the research, writing and distribution of news releases; writing and producing new promotions; public service announcements and advertising sales commercials.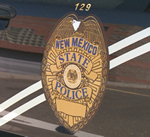 Kevin Bruno is a 20-year veteran of law enforcement in New Mexico. He has been a DPS certified instructor since 1997. He currently teaches various subjects around the state of New Mexico. In those 20 years of law enforcement, he has been assigned around the state and worked in several different divisions. He spent six years in the investigations bureau as an agent and a supervisor. He supervised the DWI unit in Albuquerque for five years and has done three years in the training bureau. He has been a negotiator for 12 years and supervised the unit. He is currently a Master Instructor in several areas of law enforcement training.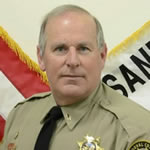 Keith Elder is a graduate of the 41st New Mexico State Police recruit school in 1984 and has served throughout the state for 22 years. His assignments included patrol duties in Espanola, Vaughn, Santa Rosa, Hobbs and Socorro. Elder was assigned to Governor's Security under the last Bruce King administration. His career concluded in Albuquerque when he was assigned to the Office of the Chief in Professional Standards. In addition, Elder has been a law enforcement instructor for about 28 years, providing training on General Police subjects, Police Traffic Radar, Firearms, HB93 (CIT) and Constitutional Use of Force. He is an adjunct instructor with the New Mexico Law Enforcement Academy and holds command level certification from the New Mexico Law Enforcement Academy. He has assisted NMBA with several of the classes in Media Relations and Public Information.