New Mexico Broadcasters Foundation
New Mexico broadcasters have been vital partners in their communities across the state. From the exciting play-by-play of the local high school football game, to helping first responders coordinate resources and communications in a crisis, New Mexico broadcasters dedicate time, money and energy to their communities.
Every year, radio and television stations across the state also provide millions of dollars in free airtime to promote local fundraisers, school activities, local charities and other events, and these events, in turn have have raised millions of dollars to support those communities.
The New Mexico Broadcasters Foundation continues in this tradition by giving tens of thousands of dollars in scholarships to New Mexico students attending New Mexico colleges and universities.
The NMBA Foundation provides annual scholarship to ensure that any in New Mexico student interested in the broadcast industry can succeed. We believe that:
public education excellence is vital for our democracy and should be attainable for all;
students should actively pursue their education;
New Mexico is a diverse population and our industry should accurately reflect that of our communities education and real-life experience should go hand in hand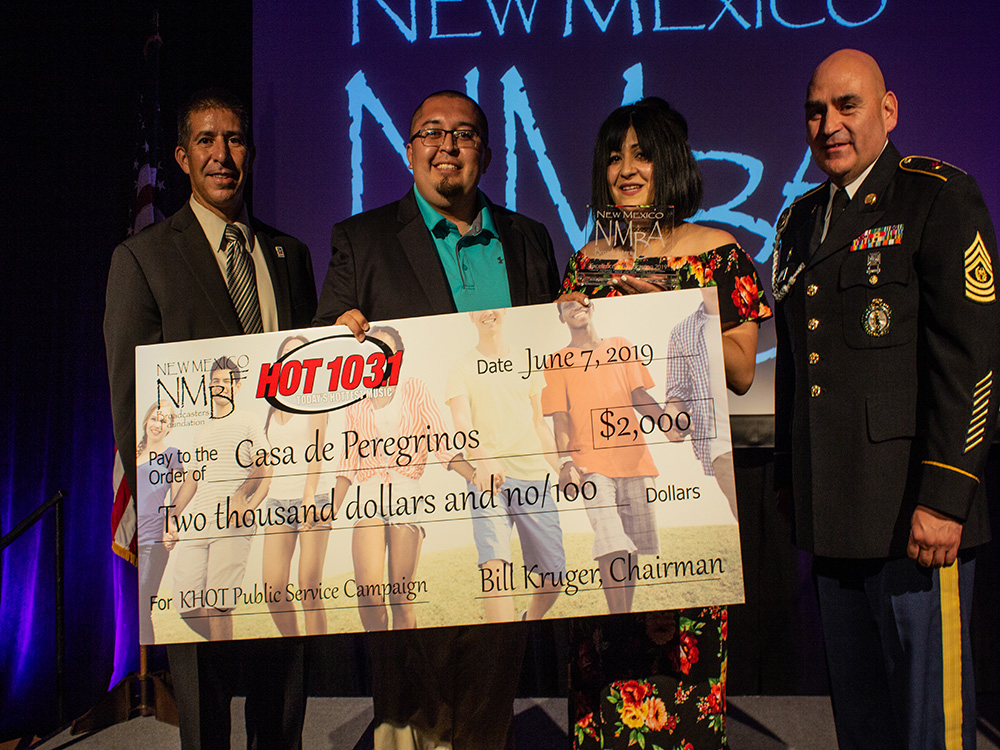 Each year the NMBA Foundation helps broadcast stations give scholarships in their communities. Each participating station has its own program designed to fit the needs of their community and listeners/viewers.